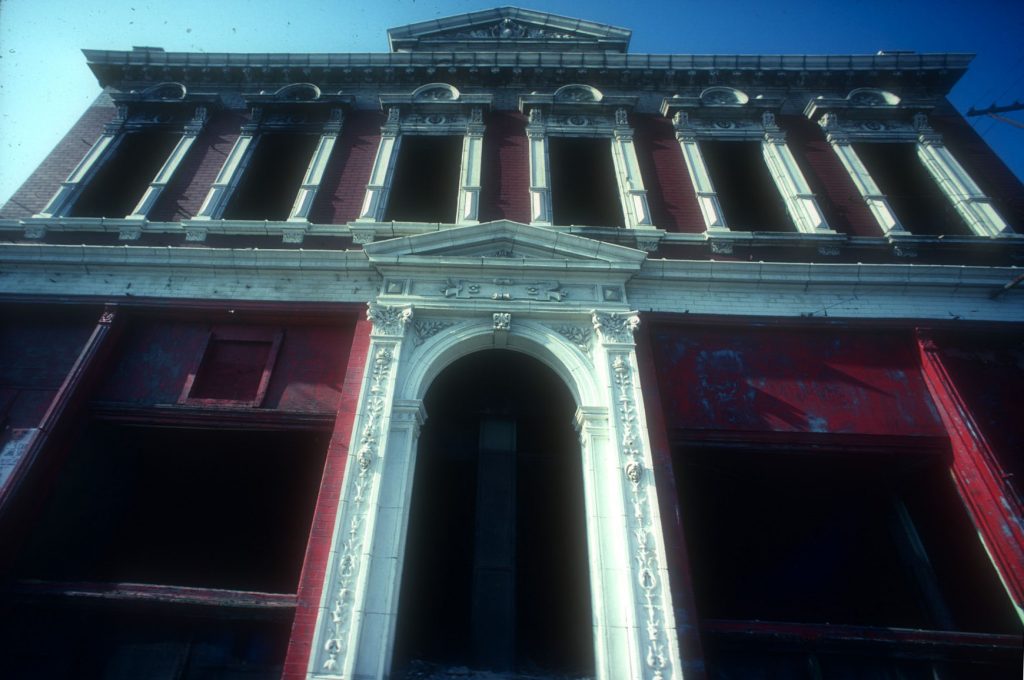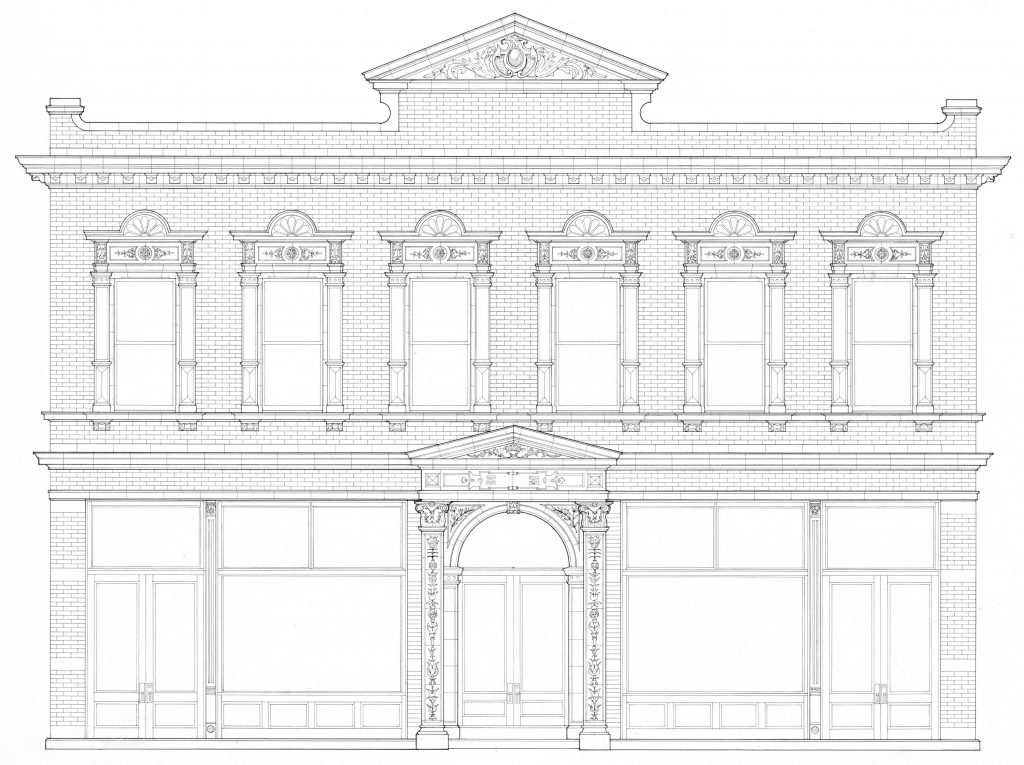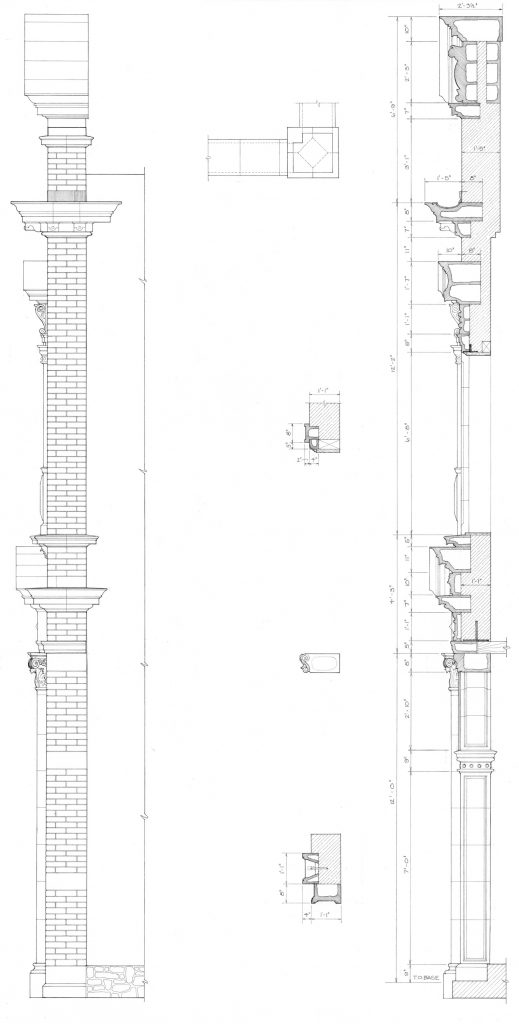 Location: 611-615 North Vandeventer Avenue, St. Louis, Missouri
Date of Construction: 1911
Date of Demolition: 1983
Architect: Otto J. Wilhelmi
Builder: A.H. Haessler
The two-story commercial building at 611-15 N. Vandeventer Avenue was typical of the "artistic" two-part commercial blocks that rose along St. Louis' streetcar lines and commercial thoroughfares in the early twentieth century. The building also epitomizes the speculative real estate practice of St. Louis' wealthy families seeking to invest their fortunes in land development. In May 1911, the site (which included a stable) went to public auction where the Marquardt Forster Real Estate Company purchased the site. In June 1911, the firm had obtained a building permit to erect a new building designed by architect Otto J. Wilhemi at a cost of $9,800.00. Wilhelmi's design emphasized the use of terra cotta with Italian Renaissance patterns adorning the entrance, window openings, cornice, and central pediment.
The developer of the building was an association of descendants of Marquardt Forster, a businessman and brewer who had founded the Hyde Park Brewery in 1876. In 1889, Forster sold his brewery to Ellis Wainwright's St. Louis Brewing Association, which retained Forster's brother C. Marquardt Forster as plant manager. The elder brother died in 1901, while C. Marquardt Forster continued to manage the family's businesses, including the real estate investment company, until 1912.
Architect Otto J. Wilhelmi, a native of Missouri's Franklin County, formed a partnership with Ernst Janssen from 1879 through 1881. In 1883, Wilhelmi won the election to become architect to the Board of Education; his tenure produced the original section of the now-demolished Classical Revival Hodgen School (1884). Wilhelmi then turned to a prolific solo practice that included many works for German-American associations and business people. Wilhelmi's career included the design of the extant South St. Louis Turnverein (1881-1905), Strassberger's Conservatory (1904) and the Winkelmeyer Building (1902) as well as residences in Compton Heights. Demolished works include the Winkelmeyer Residence (1890) in the Central West End. An advocate for cremation, Wilhelmi was a founder of the Missouri Crematory Association and served as its secretary from its founding in 1885 until his death in 1925. Wilhelmi designed both the crematory (1887) and columbarium (1895) that the Association built on Sublette Avenue just south of Arsenal Street.
City directories show that the storefronts were home to various business including a butcher, a grocer and a string of saloons (at 615 N. Vandeventer). One interesting tenant was the Tubo Manufacturing Company, which occupied 611 N. Vandeventer from 1919 through 1921. Tubo advertised in a 1921 edition of The Auto Trade Directory its compound for cleaning automotive radiators, while two years earlier the company advertised in the Cycle and Auto Trade Journal that its "Tubo Puncture Sealer" could restore inner tubes of all kinds.