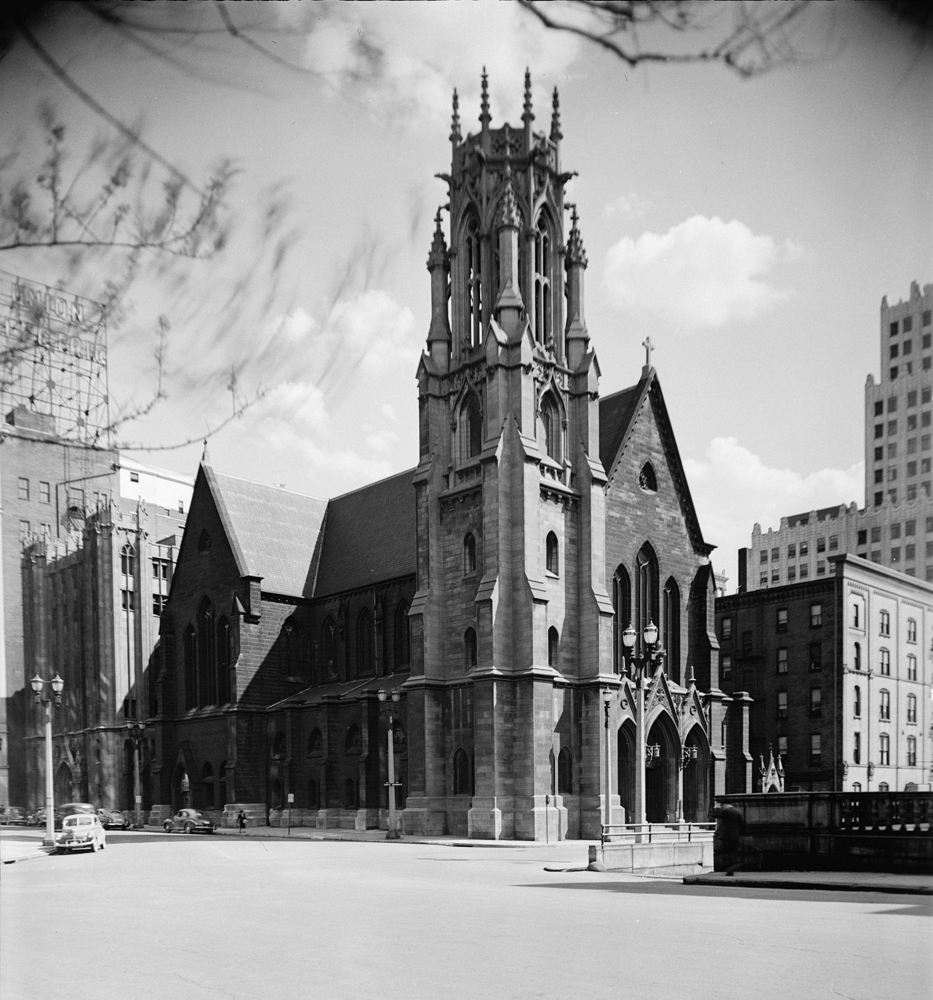 Location: 1210 Locust Street, St. Louis, Missouri
Date of Construction: 1867 (chapel addition 1895)
Architects: Leopold Eidlitz (original building) and Jerome B. Legg (chapel addition)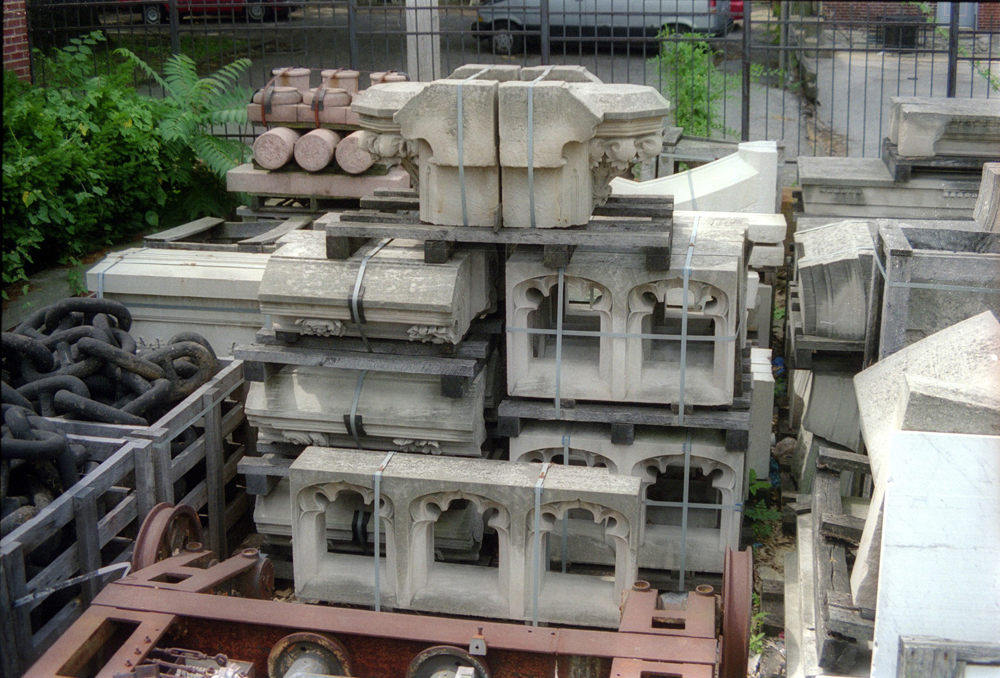 Gothic Revival choir railing with trefoil piercework and deep-molded top rail richly embellished with gargoyles, dragons, human faces, eagles, and oak leaves with acorns; two richly-foliated consoles. Indiana limestone. 9-piece railing and 11-piece top rail. Base: height 23.5 inches and depth 10 inches. Top: height 13.5 inches and depth 16 inches. Overall dimensions: height 37 inches and length 32 feet.