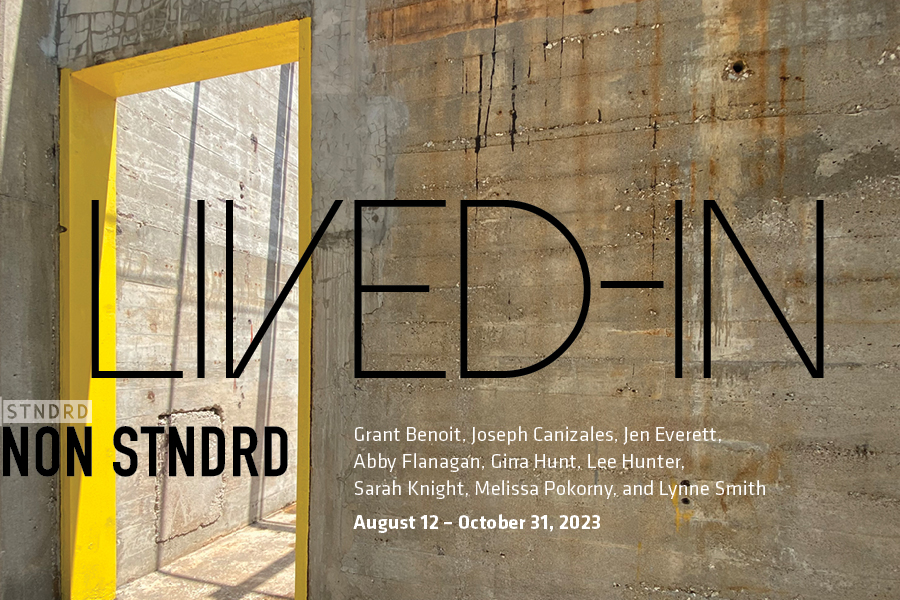 STNDRD, an artist-run and St. Louis-based exhibition platform, organizes an alternative space for contemporary art exhibitions and projects, NON STNDRD, located on the campus of the National Building Arts Center. STNDRD presents a program of exhibitions, interventions, and projects that are inspired and determined by alternative sites — and the cultural, historical, and architectural significance of surrounding communities and landscapes.
NON STNDRD occupies two adjacent spaces on the National Building Arts Center campus that formerly served as steel casting sand bunkers – and now serve as experimental exhibition venues. These sites are enclosed by high concrete walls with an exposed roof composed of a structural grid. Exhibiting artists are encouraged to explore an interplay between raw architecture and immediate landscape, contextualized by the history and function of the facility and the surrounding place, geography and terrain.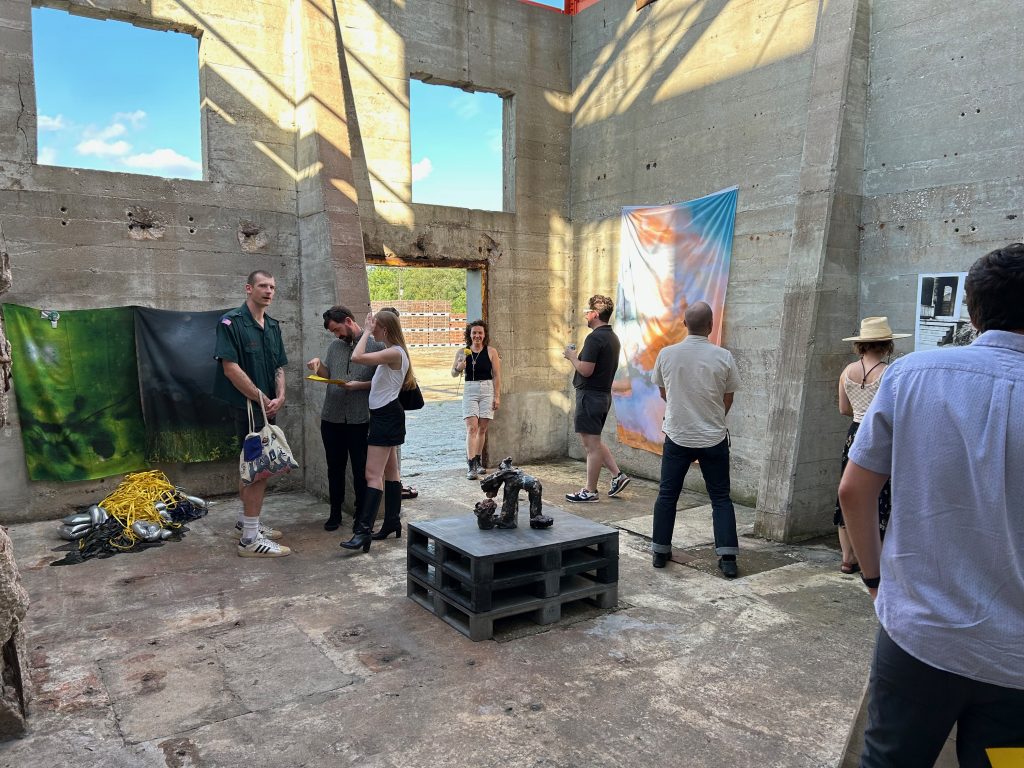 NON STNDRD launched an inaugural group exhibition in August 2023, with a schedule of exhibitions to follow in 2024. It embraces artistic experimentation and critical inquiry and shines a light on the non-standard and exploratory nature of contemporary art by presenting work in a space that radically and intentionally breaks from traditional exhibition venues.
---
---
STNDRD and the National Building Arts Center partnership launches with "Lived-In" – St. Louis Magazine