The National Building Arts Center is a unique, emergent study center housing the nation's largest and most diversified collection of building artifacts, supported with a research library offering broad holdings in architecture and allied arts. Our collection represents the single largest effort toward understanding the American built environment and the historical process of its creation. The Center strives to use its massive collections to educate the public on all aspects of the building arts from design to fabrication.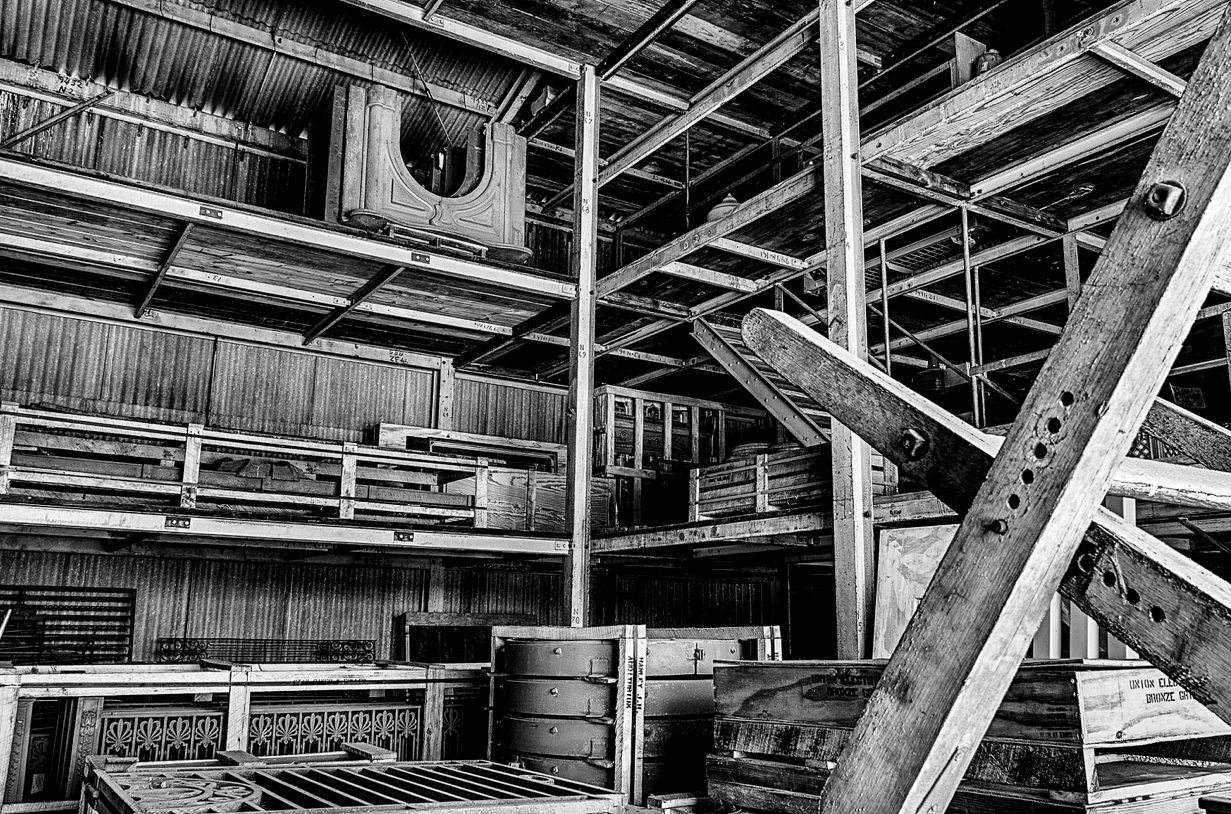 Above: Interior of the National Building Arts Center. (Jeff Hirsh)
The Center's on-going effort towards building a collection of national scope has resulted in the recent transfer of some 1500 artifacts from the Brooklyn Museum in New York to our conservatory. For over 60 years, the Brooklyn Museum has acted as a repository for architectural artifacts recovered from demolished buildings in Manhattan and the Boroughs. Upon hearing of our plans for a national museum, a partnership for preservation was formed. It is our hope to expand this effort by partnering with other institutions to create the nation's finest museum collection and research center for the study of the built environment.