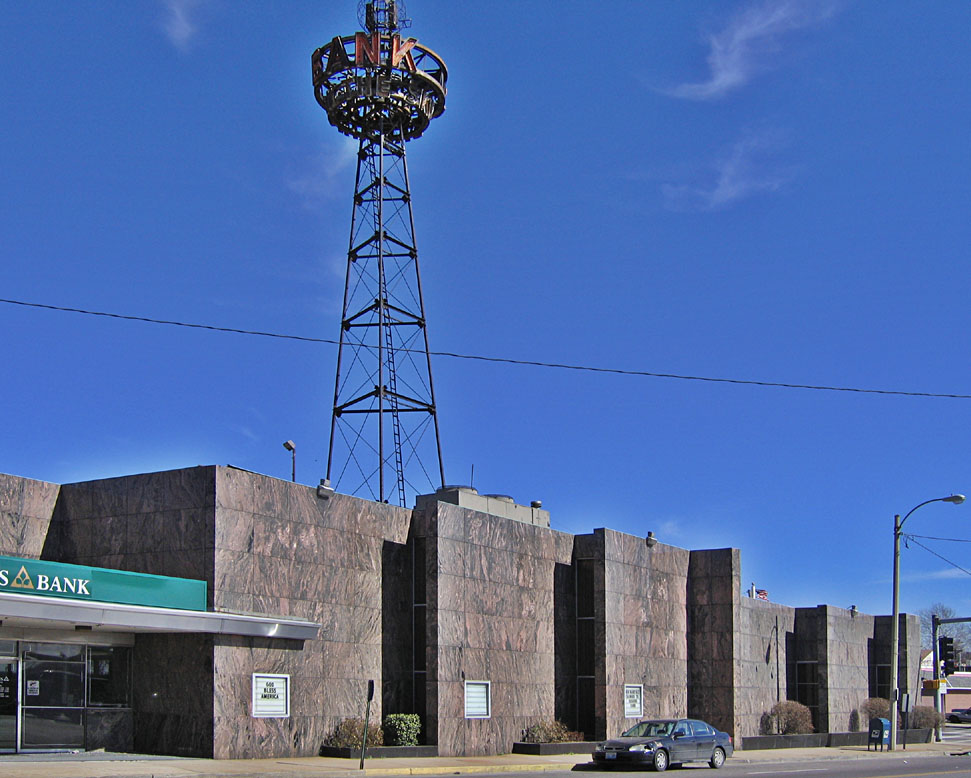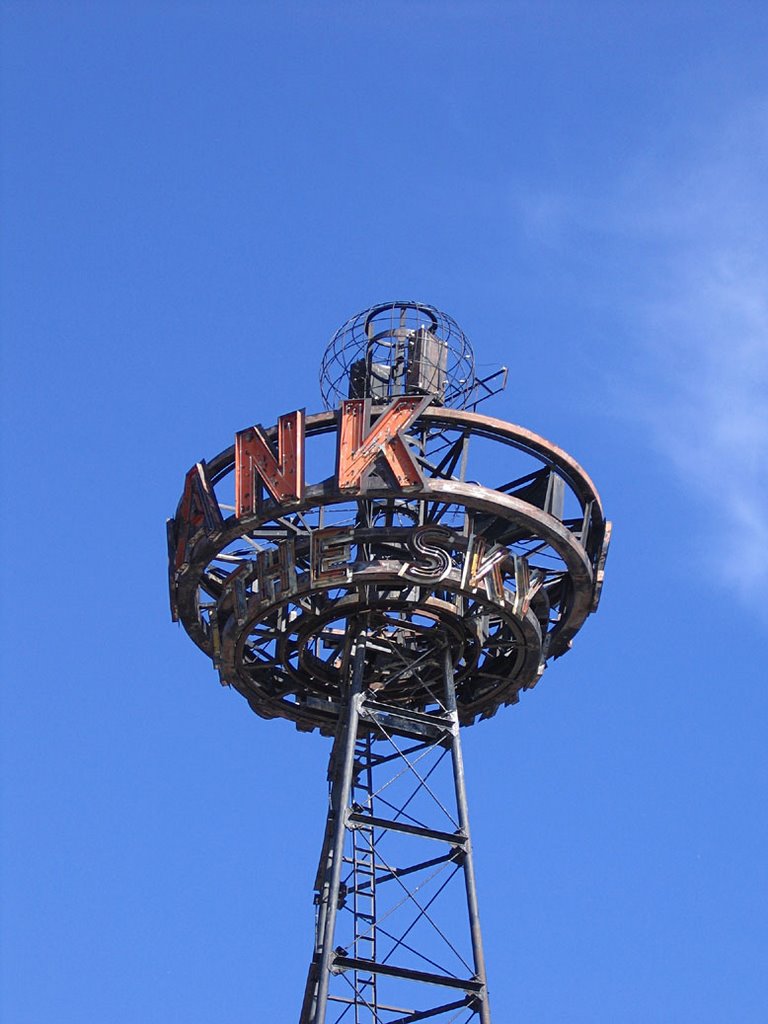 Photos by Toby Weiss.
Location: 6313 Dr Martin Luther King Drive (formerly Easton Avenue), Wellston, Missouri
Date of Construction (sign): 1954
Date of Demolition: 2014
Architect (sign): Kirn Sign Co.
The State Bank of Wellston Rotating Tower Neon Sign & Weather Beacon was one of the nation's first rotating spectaculars. Visible for 8 miles, it was a landmark for pilots approaching Lambert Field.