Long-Term Goal: Starting a Conservation Education Program
The Center aims to work with an accredited local university to develop an academic conservation program like none other in the country. Our artifact collection would offer students the chance to learn conservation techniques for nearly every historic building material found in North America, while our library offers specialized primary sources essential for conservation knowledge. There are few developed conservation programs in the United States, and none has access to a vast study collection.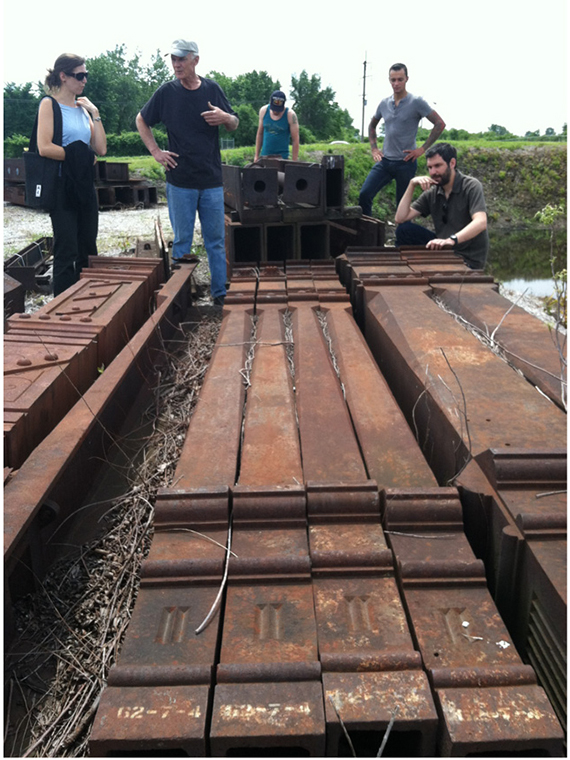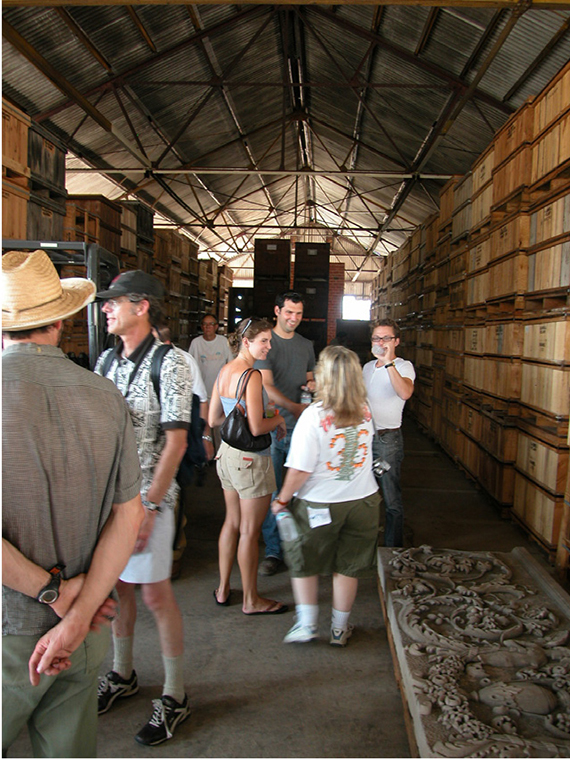 Above: Visitors inspect Center collection items on a 2013 visit.